Today's ethical conundrum is actual (if not ethical) compliance with writing stuff on the Internet. Most writers might not know there is such a thing.
Formally cited as 47 U.S.C. § 230, a Provision of the Communication Decency Act, it says, "No provider or user of an interactive computer service shall be treated as the publisher or speaker of any information provided by another information content provider."
Writers can be providers. We use interactive computer services. We write long-form, short-form, uniform and no form. Some of us tweet between real writing projects. No doubt, some of us knew that online intermediaries who host or republish speech are protected by federal law. But most of us only focus on copyrights, publishing rights, serial rights, derivative rights, and free speech rights. Not on "decency." A Twitter feud erupted during the last week of May 2020 between our president and social media. Not unusual since political feuding is how we live these days. What makes it newsworthy is that one side likes "decency" in communications and the other side does not.
Federal statutes are proposed, passed, and signed into law all the time. This particular law came into being because Congress and the President were worried about free speech on the Internet. The act restricted free speech on the Internet. The Internet community objected and filed suit. The anti-free speech provisions were struck down by the Supreme Court, but CDA &230 survived.
Legally speaking, as lawyers do when they're not writing, 47 USCS § 230(c) (1) does not create immunity of any kind. It limits who may be called a publisher of information that appears online. It's a distinction that controls liability for defamation, obscenity, or copyright infringement.
Political writers, industry writers, and writers of conspiracy theories routinely use the Internet to ply their trades and wound their foes. There are unlimited millions of trades and foes that need goading, loading, and dismembering. That's why Congress decided to protect us from "indecent" communications over the Internet. We should be glad they limited our protection to the Internet and didn't try to shape us up on the telephone.
This legal and policy framework allows Internet companies and users to upload videos, review products, offer opinions and network socially ad nauseam. CDA 230 protects against other laws that might hold them legally responsible for what others say and do. The protected intermediaries include any online service that publishes third-party content. Though there are important exceptions for certain criminal and intellectual property-based claims, CDA 230 creates a broad protection that allows innovation and encourages free speech online.
In August 2019, "the White House released a draft executive order directing the FCC and the FTC to police social media content moderation. Some said it blatantly violates the First Amendment and is likely to face years of legal battle."[1] The president doesn't like it because it offers a broad shield to tech companies, protecting them from lawsuits over content generated by users on their sites. It gives Twitter and Facebook the right to moderate content, including the president's tweets and comments. Therein lies the decency rub. No one can moderate him; he's the president. It's not a matter of decency; we're well past that. It's about moderation.
On May 28, 2020, President Trump signed an executive order urging the Federal Communications Commission to regulate big tech platforms, inflaming his long-simmering debate over the agency's authority to police Internet content. He'd spent the previous two days blasting Twitter for labeling two of his posts as misleading.[2]
Yahoo Finance said that Republican FCC Commissioner Brendan Carr suggested there is a link between the president's ire over Twitter's recent treatment of his tweets and the White House's anticipated order. "These aren't fact checks. These are political editorials. This is Twitter choosing to engage in a political debate with the president . . . Given what we've seen over the past few weeks, it makes sense to let the public weigh in and say, 'Is that really what Congress meant when it provided those protections?'"[3]
The ethical perspective seems dubious. The congressional act contains the word "decency" in its title. Yet the debate about it is entirely political. Decency and politics in the same sentence? Sen. Ron Wyden, D-Ore., a primary author of Section 230, said, "The law's intent was never meant to become a bargaining chip for a president to secure favorable coverage or to propagate untruths."[4] And that seems to be the only ethical norm embedded in the "Communications Decency Act." If the act does not propagate untruths, then it is ethical to write about it.
---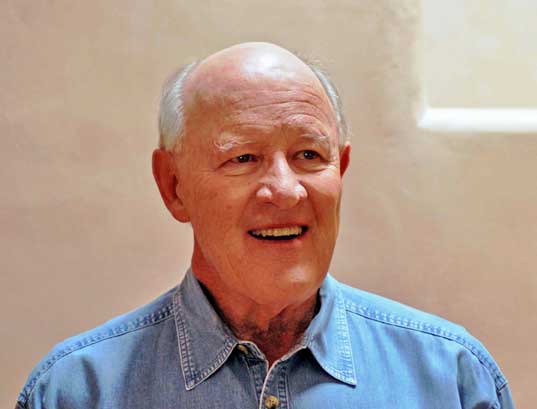 I am an author and a part-time lawyer with a focus on ethics and professional discipline. I teach creative writing and ethics to law students at Arizona State University. Read my bio.
If you have an important story you want told, you can commission me to write it for you. Learn how.
---
[1] Washington Internet Daily, "Tech Industry, Academia Slam Trump's Possible FCC-FTC Content Proposal." August 26, 2019.
[2] Kelcee Griffis, "White House Order To Tackle Twitter Bias On Shaky Ground" Portfolio Media, Inc., May 28, 2020.
[3] Ibid.
[4] Ibid.