This blogsite focuses on the "ethics" of "writing." This blog deviates from what we write to where we write. A brief explanation is appropriate. There is nothing inherently unethical about where or what we do with the words, thoughts, phrases, jingles, rants, raves or apologies we write. The only reason to go off focus in this blog is that Facebook is an ethical magnet.
Facebook "is a social networking site that makes it easy for you to connect and share with family and friends online."[1] By 2006, "anyone over the age of 13 with a valid email address could join Facebook. Today, Facebook is the world's largest social network, with over 1 billion users worldwide."[2]
Using Facebook as a place to publish what you write is a daily occurrence for millions worldwide. Some think using Facebook, "Can have negative psychological effects that include feelings of jealousy and stress, a lack of attention, and social media addiction that in some cases is comparable to drug addiction."[3] What matters is the writer's ethical awareness of and intentions about writing publically in ways that might harm, deceive, mislead, or defame others.
In 2018, The New York Times published an article in its Sunday Review with the evocative title, "Do You Have a Moral Duty to Leave Facebook?" Dr. Liao, the author's thesis, was, "The platform has been used to disrupt elections, disseminate propaganda and promote hate. Regular users should ask if they are implicated in these failings." The author's conclusion was, "[do] we have an obligation to leave Facebook for others' sake? The answer is a resounding yes for those who are intentionally spreading hate speech and fake news on Facebook. For those of us who do not engage in such objectionable behavior, it is helpful to consider whether Facebook has crossed certain moral 'red lines,' entering the realm of outright wickedness." [4]
Regarding whether Facebook crossed moral red lines, The New England Law Review Forum said, "But what if the "red lines" Liao has in mind are moving targets? And, even if they are fixed – and in the distance – couldn't Facebook be a source of social harm without crossing one of those lines? Consider the way in which Facebook undermines privacy. The platform appears to be cost-free, because it thrives not on subscription fees but the voluntary disclosure by users of their personal information, which Facebook then monetizes by selling targeted advertising. No matter how a user adjusts his or her privacy settings, Facebook itself has access to all a user cares to share—this sharing of personal data is what fuels Facebook's business model."[5]
In 2014, an article published by Slate headlined, "Facebook's Unethical Experiment—It Intentionally Manipulated Users' Emotions Without Their Knowledge."[6] The author posed an ethical question. "Facebook's methodology raises serious ethical questions. The team may have bent research standards too far, possibly overstepping criteria enshrined in federal law and human rights declarations. 'If you are exposing people to something that causes changes in psychological status, that's experimentation,' says James Grimmelmann, a professor of technology and the law at the University of Maryland. 'This is the kind of thing that would require informed consent.'"
Presumably, the author argues that Facebook cannot use what you write on its platform without your informed consent. But informed consent is not an ethical imperative for the writer posting on Facebook. The ethical imperative is vested in what you write, not so much where you post it.
In 2016, The Guardian published an article titled, "Facebook Has A New Process for Discussing Ethics. But Is It Ethical?"[7] Its focus was, "When Facebook was revealed to have been experimenting on the emotional state of 700,000 of its users back in June 2014, and many were outraged that the company had violated ethical guidelines and 'harmed' its users. The fallout of that haunts Facebook's reputation among ethicists and researchers. But it has also compelled the company to clean up its ethical act, and inspired the introduction of a newly developed internal ethics review process this week."
These articles are Facebook's magnet—they are red lights, not just red lines. They suggest an unethical corporate structure that draws users to the edge of a cliff as mere lemmings, disguised as social writers. Ethical writing, wherever published is ethical only if it's clear, accurate, fair, and honest. Before you hit post on your Facebook page, think about those four norms.
---
[1] "Facebook, Inc. is an American technology conglomerate based in Menlo Park, California. It was founded by Mark Zuckerberg, along with his fellow roommates and students at Harvard College, who were Eduardo Saverin, Andrew McCollum, Dustin Moskovitz and Chris Hughes, originally as TheFacebook.com—today's Facebook, a popular global social networking service. Facebook is one of the world's most valuable companies. It is considered one of the Big Five companies in the U.S. information technology industry, along with Google, Apple, Microsoft, and Amazon." https://en.wikipedia.org/wiki/Facebook,_Inc.
[2] https://edu.gcfglobal.org/en/facebook101/what-is-facebook/1/
[3] https://en.wikipedia.org/wiki/Criticism_of_Facebook
[4] S. Matthew Liao, The New York Times, Sunday Review, November 24, 2018. https://www.nytimes.com/2018/11/24/opinion/sunday/facebook-immoral.html
[5] Lawrence Friedman, https://www.newenglrev.com/faculty-blog/on-the-moral-duty-to-leave-facebook
[6] Katy Waldman, Slate.com, June 28, 2014. https://slate.com/technology/2014/06/facebook-unethical-experiment-it-made-news-feeds-happier-or-sadder-to-manipulate-peoples-emotions.html
[7] Anna Lauren Hoffmann, The Guardian, June 17, 2016. https://www.theguardian.com/technology/2016/jun/17/facebook-ethics-but-is-it-ethical
---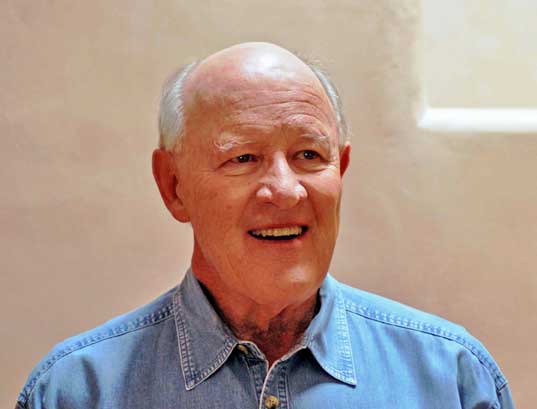 ---
I am an author and a part-time lawyer with a focus on ethics and professional discipline. I teach creative writing and ethics to law students at Arizona State University. Read my bio.
If you have an important story you want told, you can commission me to write it for you. Learn how.
---