A blind guess tells me that tens of thousands of people are writing about Trump, his politics, attacks, plans, charges, crimes, misdemeanors, lawyers, and all manner of hats. They "write" in the new age sense. They rarely take pen to paper, but they are adept at messaging, tweeting, postering, protesting, pestering, tweeting, scribbling, you-tubing, what's-apping, instagramming, chatting, tiktoking, parlaring, gabbing, snapchatting, telegramming, emailing, retweeting, printeresting, linking, winking, hand signing, whispering, nudging, fudging, and passing printed notes to one another about Trump, his jollies, rallies, hoots, toots, and denials. Some of them engage from a respectable distance with Trump's lawyers. And some have legal advice to offer to him, and his people.
Some of what they write is technologically social, but none of it is social as the term was defined before 2015, the dawn of the Trump era. Back then social meant "relating to society or its organization." Today no one associates the word that way—today's social is inexorably hooked up with media, as in social media.
Trump's "Truth Social" is oxymoronic, as in a combination of contradictory or incongruous words. Trump built it after he was banned from Facebook and Twitter in 2021. It is a SPAC, bankrolled by a company called ARC Capital, a Shanghai based firm specializing in listing Chinse companies often under SEC investigations for misrepresenting shell corporations.[1]
In May 2022, Mashable.com announced that the former president had "finally started posting" on Truth Social. His first post was a two-word announcement. "I'M BACK."[2] All in caps, of course. Since then, he has posted a dozen "truths" and "retruths." Retruthing is a new thing. The world's dictionaries and academics have yet to retruth anything.
When Jimmy Carter left the White House, he built house with Habitat for Humanity. George W. Bush learned to paint. Barrack Obama hung out with Bruce Springsteen. But predictably, Trump created his own alternate online universe because, as Politico.com put it, "he wanted to please the MAGA-loving, Big Tech-hating common man." Politico wrote a piece aptly titled, "The Emptiness Inside Donald Trump's New Social Media Platform."[3] The title says all that needs saying.
Vanity Fair reported in May 2022 that, "As of late March, 'daily active users' were reportedly clocking in at 513,000, compared to Twitter's roughly 217 million visitors, despite Trump Media & Technology Group, the company behind Truth Social, boldly claiming it would not only disrupt fellow social media networks, but "Amazon, Apple, Netflix, and Google" as well."[4]
On June 27, 2022, AP News reported, "The company planning to buy Donald Trump's new social media business has disclosed a federal grand jury investigation that it says could impede or even prevent its acquisition of the Truth Social app. Shares of Digital World Acquisition Corp. dropped almost 10% Monday as the company revealed that it has received subpoenas from a grand jury in New York. The Justice Department subpoenas follow an ongoing probe by the Securities and Exchange Commission into whether Digital World broke rules by substantial talks about having buying Trump's company starting early last year before Digital World sold stock to the public for the first time in September, just weeks before its announcement that it would be buying Trump's company."[5]
A month later, on July 7, 2022, USA Today said, "Trump left his media company weeks before federal subpoenas were issued, records show. Donald Trump removed himself from the board of his social media company, records show, just weeks before the company was issued federal subpoenas by both the Securities and Exchange Commission and a grand jury in Manhattan."[6]
So, what ethical imperatives exist to guide writers when the subject of the writing is an entity with such an incongruous name—Truth Social. The norms include a level of inclusion, respect, and acknowledgement of diversity. The importance of ethical writing is vested in avoiding plagiarism. That said, stick to the core principles of ethical writing—informed consent, anonymity, confidentiality, potential for harm, and results communication. That's why this blog is so short. Nothing about Truth Social suggested it invited informed content, anonymity, or confidentiality. Its short life did not appear to cause harm and its results were pitiful. So, the ethics of the thing pale against the welcome news that it failed. No one expected it to be true or social.
---
[1]https://en.wikipedia.org/wiki/Truth_Social
[2] https://mashable.com/article/donald-trump-back-truth-social
[3] https://www.politico.com/news/magazine/2022/03/05/truth-social-emptiness-donald-trump-00014355
[4] https://www.vanityfair.com/news/2022/05/truth-social-dwac-filing
[5] https://apnews.com/article/technology-social-media-donald-trump-
[6] https://www.usatoday.com/story/news/politics/2022/07/07/trump-social-media-florida-federal-investigation/
---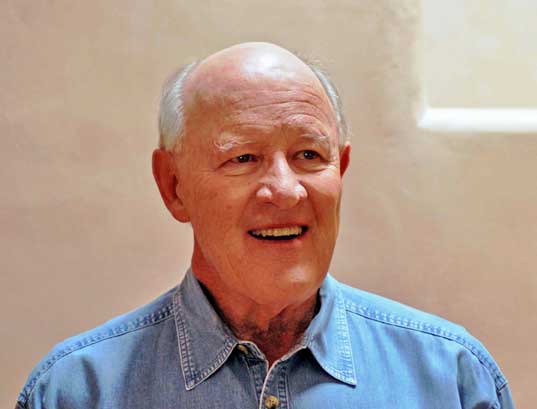 ---
I am an author and a part-time lawyer with a focus on ethics and professional discipline. I teach creative writing and ethics to law students at Arizona State University. Read my bio.
If you have an important story you want told, you can commission me to write it for you. Learn how.
---