August 22, 2022 marked the end of the explosive three-week trial between the Department of Justice and two publishing giants attempting to merge.[1] The trial's result will heavily impact the future of American antitrust litigation and corporate consolidation. It may also change the publishing industry as we know it.
The publishing industry in America has always been tight-knit, and it is only been getting smaller.[2] For over a decade now, the industry has been dominated by what is known as "The Big 5," five powerhouse firms that control the publishing world.[3] Now this small group is poised to get even smaller.[4] In early 2020, media conglomerate Viacom put their publishing company Simon and Schuster up for sale. [5] Simon and Schuster is currently one of the Big 5 publishing companies.[6] In November of 2020, Penguin Random House, the largest of the Big 5 publishing companies, bid to purchase Simon and Schuster for $2.17 billion.[7] This deal, if it were to go through, would reduce the Big 5 to the Big 4. And, most notably, the resulting combination of Penguin Random House and Simon and Schuster would be larger than the other three companies combined.[8] It would create one big mega publisher.
On November 2, 2021, the Antitrust Division of the U.S. Department of Justice filed a complaint against Penguin Random House to block the merger.[9] However, the arguments in the complaint were not your average monopoly focused antitrust arguments.[10] The DOJ focused less on the adverse effect the merger would have on consumers but rather focused on how this merger would negatively impact authors.[11]The complaint states that "[t]he proposed merger would eliminate this head-to-head competition, enabling the merged firm to pay less and extract more from authors who often work for years at their craft before producing a book." [12]
This approach to an antitrust case is especially novel because it condemns the merger because it would create a monopsony rather than a monopoly. A monopsony is where a company is the sole buyer of a good, as opposed to a monopoly where a company is the sole seller. [13] Monopsonies are generally found in limited labor markets.[14] The DOJ claims that this merger would affect advances for authors, essentially saying that the issue is a reduction in the number of buyers of manuscripts,[15] thus, the merger would create a monopsony. Monopsony antitrust litigation is historically rare,[16] but this case is in line with the current administration's commitment to revitalizing antitrust laws.[17] On July 9, 2021, the White House released an Executive Order outlining its commitment to reducing "the harmful effects of monopoly and monopsony."[18]
The trial itself began on August 1, 2022, and Penguin scrambled to defend itself and show that this merger would not harm competition despite any evidence predicting otherwise.[19] The main defense to this point was the fact that publishing is such an unpredictable industry.[20] It is theoretically so unpredictable that a giant merger could not possibly reduce competition.[21] Penguin CEO Markus Dole said during his testimony, "[e]verything is random in publishing. Success is random. Bestsellers are random. That is why we are Random House!"[22] Whether or not this argument will convince Judge Florence Pan[23] is yet to be seen.
It is unknown when exactly the D.C. District Court will announce its ruling on this case.[24] But either way the wind blows, the result of this trial will have a dramatic impact on one or more industries in America. A win for the DOJ would likely kickstart a new era of antitrust enforcement and litigation, potentially affecting a multitude of companies that could be viewed as monopsonies. A win for Penguin Random House would bring the potential merger of the two publishers one step closer to going through, and consequently, the publishing industry could change drastically.[25]
---
[1] Constance Grady, Book Publishers Just Spent 3 Weeks in Court Arguing They Have No Idea What They're Doing,Vox (Aug. 25, 2022), https://www.vox.com/culture/23316541/publishing-antitrust-lawsuit-merger-department-justice-penguin-random-house-simon-schuster.
[2] Kimberly Farmer, The Consolidation of Publishing Houses, Past and Present, Authors Alliance (Dec. 8, 2021), https://www.authorsalliance.org/2021/12/08/the-consolidation-of-publishing-houses-past-and-present/.
[3] Jim Milliot, Over the Past 25 Years, the Big Publishers Got Bigger – and Fewer, Publishers Wkly. (Apr. 19, 2022), https://www.publishersweekly.com/pw/by-topic/industry-news/publisher-news/article/89038-over-the-past-25-years-the-big-publishers-got-bigger-and-fewer.html#:~:text=As%202022%20began%2C%20the%20U.S.,Hachette%20Book%20Group%2C%20and%20Macmillan.
[4] Meg James, Iconic Book Publisher Simon & Schuster is on The Auction Block, LA Times (Mar. 4, 2020), https://www.latimes.com/entertainment-arts/business/story/2020-03-04/simon-schuster-book-publisher-for-sale.
[5] Id.
[6] Milliot, supra note 3.
[7] Frank Jordans & Hillel Italie, Penguin to buy Simon & Schuster, Create Publishing Giant, AP News (Nov. 25, 2020), https://apnews.com/article/stephen-king-publishing-john-irving-media-jonathan-karp-89ec475bd7783fea199a378c60261f8b.
[8] Id.
[9] Complaint at 1, U.S. v. Bertelsmann SE & Co., No. 1:21-cv-02886 (D.D.C. Nov. 2, 2021).
[10] Id. at 2.
[11] Id.
[12] Id. at 5.
[13] Nick Bunker, Monopsony and Market Power in the Labor Market, Equitable Growth (Apr. 24, 2015), https://equitablegrowth.org/monopsony-market-power-labor-market/#:~:text=A%20monopsony%20is%20when%20a,a%20certain%20kind%20of%20labor.
[14] Id.
[15] Complaint, supra note 9, at 4.
[16] Scott Sherman & Sofia Arguello, Antitrust 101: The Book Publishers Lawsuit and Monopsony Power, Winston & Strawn LLP (Dec. 6, 2021), https://www.winston.com/en/competition-corner/antitrust-101-the-book-publishers-lawsuit-and-monopsony-power.html.
[17] See Exec. Order No. 14036, 86 Fed. Reg. 36987 (July 09, 2021).
[18] Id.
[19] See Grady, supra note 1.
[20] Id.
[21] See id.
[22] Katy Waldman, Is Publishing About Art or Commerce, New Yorker (Aug. 16, 2022), https://www.newyorker.com/books/page-turner/is-publishing-about-art-or-commerce-penguin-random-house-simon-schuster-antitrust.
[23] Grady, supra note 1.
[24] Emily Zantow, Judge Hears Closing Arguments in Penguin Random House – Simon & Schuster antitrust trial, Courthouse News Service (Aug. 19, 2022) https://www.courthousenews.com/judge-hears-closing-arguments-in-penguin-random-house-simon-schuster-antitrust-trial/.
[25] Douglas Preston, Op-Ed: How an Antitrust Trial Could Reshape The Books We Read – And Who Writes Them, LA Times (Aug, 18, 2022) https://www.latimes.com/opinion/story/2022-08-18/antitrust-publishing-penguin-random-house-simon-schuster-authors.
---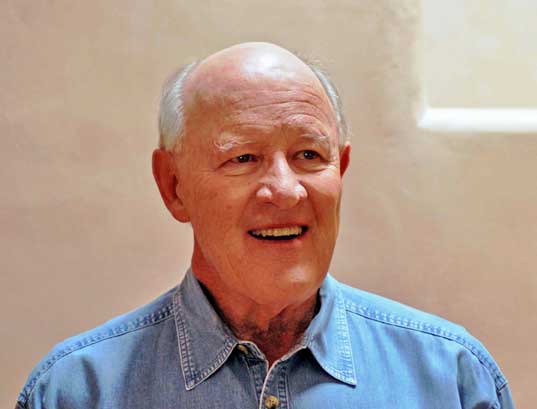 ---
I am an author and a part-time lawyer with a focus on ethics and professional discipline. I teach creative writing and ethics to law students at Arizona State University. Read my bio.
If you have an important story you want told, you can commission me to write it for you. Learn how.
---