The prompt for this blog is the April 18, 2023 news about Dominion Voting Systems bringing Fox News to its knees because they knowingly defamed Dominion. The fuse for this blowup was the election of a U.S. President who did not, could not, and would not accept losing his reelection. He claimed he won.  Fox News knew he had not. The proof was in the pudding.  "After the 2020 United States presidential election, the campaign for incumbent President Donald Trump and others filed and lost at least 63 lawsuits contesting election processes, vote counting, and the vote certification process in multiple states, including Arizona, Georgia, Michigan, Nevada, Pennsylvania, and Wisconsin. Among the judges who dismissed the lawsuits were some appointed by Trump himself. Nearly all the suits were dismissed or dropped due to lack of evidence. Judges, lawyers, and other observers described the suits as "frivolous" and "without merit." In one instance, the Trump campaign and other groups seeking his reelection collectively lost multiple cases in six states on a single day. Only one ruling was initially in Trump's favor: the timing within which first-time Pennsylvania voters must provide proper identification if they wanted to "cure" their ballots. This ruling affected very few votes, and it was later overturned by the Pennsylvania Supreme Court."[1]
The Law Suit
Dominion Voting Systems sued Fox News for $1.6 billion, claiming the news outlet repeatedly aired allegations that the company's voting machines were rigged against Trump in 2020 while knowing the accusations were untrue. Fox contended that it was reporting newsworthy charges made by supporters of the Republican president. The legal case was defamation. Dominion produced evidence that Fox newscasters didn't believe the fraud allegations, but they were Trump's allies and gave airtime to repeat the false allegations. Fox's Sean Hannity said in a deposition that he did not believe the fraud claims "for one second" but wanted to give accusers the chance to produce evidence.[2]
True or False Is Not a Word Game
Fox founder Rupert Murdoch, questioned under oath, agreed that the 2020 election, won by Democrat Joe Biden, was free and fair: "The election was not stolen," he said. Murdoch wrote on Jan. 5, 2021, to a top executive urging that prominent Fox personalities issue a statement acknowledging Biden's legitimate win. At the same time, Murdoch acknowledged that Fox hosts such as Lou Dobbs and Jeanine Pirro at times endorsed false claims of election fraud.[3]
"The litigation filings revealed a profound concern at Fox over the impact of its election night call that Biden had beaten Trump in the battleground state of Arizona — a call that was accurate. Fox scooped its rivals on the call, but it infuriated Trump and many Fox viewers, who expressed their anger and began tuning in to rival conservative media outlets such as Newsmax. Emails and memos released in the case show Fox executives were highly aware of a drop-off in their network's viewership at the same time that Newsmax was gaining viewers, and the executives viewed that dynamic as a potential threat."[4]
Litigating
Dominion Voting Systems sued Fox News Network by filing a 443-page complaint against Fox News Channel and its corporate parent Fox Corporation. Dominion's complaint sought $1.6 billion in damages, alleging that several of its program hosts and guests made false claims that Dominion's voting machines had been rigged to steal the 2020 United States presidential election from then-president Donald Trump. Fox News argued that it was reporting "pure opinion" regarding what others were saying which, if true, would be protected by the First Amendment to the Constitution.[5]
Dominion focused on allegations made between November 2020 and January 2021 by hosts Maria Bartiromo, Tucker Carlson, Lou Dobbs, Sean Hannity, and Jeanine Pirro. Guests who often appeared with these hosts included Trump attorneys Rudy Giuliani and Sidney Powell, both of whom have also been sued individually by Dominion in federal court.[6] During pre-trial discovery, Fox News' internal communications were released, indicating that prominent hosts and top executives were aware the network was reporting lies but continued doing so to retain viewers for financial reasons.
The judge ruled before trial that "None of the statements Fox News made about Dominion were true and ordered a trial to determine if the network had acted with actual malice.[7] On the opening day of trial, Fox settled the case for $787,500.00. Every news outlet in the country, except Fox, immediately made the settlement its top news story for the day. "Fox News's $787.5 million settlement with Dominion Voting Systems over its coverage of false vote-rigging claims in the 2020 U.S. election made headlines on Tuesday, except on the cable channel itself, whose mention of it was somewhat muted. Hosts Tucker Carlson and Sean Hannity, who had been expected to testify in the Dominion trial, did not reference the settlement, the largest struck by an American media company, during their primetime broadcasts on Tuesday night. Dominion had alleged that statements made on Carlson's show after the 2020 election were defamatory and that messages between Carlson and his team were proof he and his team knew claims that Denver-based Dominion's ballot-counting machines were used to manipulate the election in favor of Democrat Joe Biden were false. Fox anchor Neil Cavuto broke into his headline news show "Your World" at about 4:30 p.m. ET to report the settlement and read a statement by Fox in which it said it was pleased to have reached an agreement to avert a trial and acknowledged the judge's ruling that the claims about Dominion were false."[8]
Defamation is a tort, not a crime. It encompasses statements that damage a person's reputation. There are three forms of defamation, including libel and slander. The difference between libel and slander is whether the statements are written or spoken. If they are written, they are libel. If they are spoken, they are slander. If a person or a corporation suffers injury to their reputation as a result of another person's statements, they can sue under the theory of defamation.[9]
The First Amendment rights of free speech and free press clash head-on in defamation cases that involve the media rather than a single person. The press exists largely to report on issues of public concern. The clash between the two rights often leads to expensive litigation, million-dollar jury verdicts, and negative public views of the press, at least by conservative readers.
The hallmark of a defamation claim is reputational harm. "Former United States Supreme Court Justice Potter Stewart wrote that the essence of a defamation claim is the right to protect one's good name. . . the tort of defamation reflects no more than our basic concept of the essential dignity and worth of every human being — a concept at the root of any decent system of ordered liberty."[10]
The most important U.S. defamation case is New York Times v. Sullivan. The Supreme Court held that First Amendment freedom of speech protections limit the ability of public officials to sue for defamation. The Court, in a unanimous 9-0 decision, established that statements under such circumstances involving a public official plaintiff must be false and made with "actual malice," that is, "with reckless disregard of whether it was false or not." Upending the common law tort rule, the Court placed the burden of proof on the public official plaintiff, stating that the plaintiff must demonstrate actual malice with "convincing clarity which the constitutional standard demands."[11]
Ethics
So, what ethical imperatives are consistent with both the Trump/Dominion/Fox News case and the controlling legal doctrine set down by New York Times v. Sullivan? Most journalists abide by codes of ethics. "One of the most common ethical problems that occur in court cases is defamation. Defamation is intentional damage done to one party's reputation by another party. It is not a crime; it is a civil suit in a court of law. Individuals or organizations with particularly high stakes attached to their reputation, for example, celebrities, public figures, renowned educators, or popular businesses are more inclined to sue for defamation."[12]
Since the Dominion v Fox News case was resolved by settlement, not by Supreme Court precedent, it sends no clear ethical mandate. But the seminal case, NY Times v. Sullivan does.  In that 1964 decision, the court held that to win a libel suit, public officials had to do more than show that factual inaccuracies in an article harmed them. They also had to prove that those falsehoods were the product of "actual malice" — in other words, they were intentional or caused by a reckless disregard for the truth. Both legal standards are also ethical norms—false statements made intentionally or recklessly.
The Supreme Court did not intend that its ruling was an ethical mandate on anyone. But writers who write in the public sector about important news, like elections and election deniers should do so ethically. In this context that means writing truthfully, not recklessly disregarding that truth, and not making false statements maliciously.  "Journalists' fundamental role in democracy is to hold those in power, especially those in government, accountable. But if they have close relationships with those in power, their independence, or at least the perception of it, can be compromised. Independence coupled with accountability and transparency underpins the public's trust in journalists."[13]
---
[1] https://en.wikipedia.org/wiki/Post-election_lawsuits_related_to_the_2020_U.S._presidential_election
[2] Ibid.
[3] Ibid.
[4] Ibid.
[5] https://en.wikipedia.org/wiki/Dominion_Voting_Systems_v._Fox_News_Network
[6] US Dominion v. Giuliani, 1:21-CV-00213 (D.D.C.); US Dominion v. Powell, 1:21-CV-00040 (D.D.C.).
[7] https://www.nbcnews.com/media/live-blog/-fox-news-dominion-trial-live-updates-rcna79492
[8] https://www.reuters.com/business/media-telecom/fox-news-says-little-air-about-its-7875-million-settlement-with-dominion-2023-04-19/
[9] https://www.findlaw.com/injury/torts-and-personal-injuries/defamation-libel-slander.
[10] https://mtsu.edu/first-amendment/article/1812/defamation
[11] https://www.law.cornell.edu/wex/new_york_times_v_sullivan
[12] https://ohiostate.pressbooks.pub/stratcommwriting/chapter/defamation/
[13] https://theconversation.com/how-dual-loyalties-created-an-ethics-problem-for-chris-cuomo-and-cnn-173057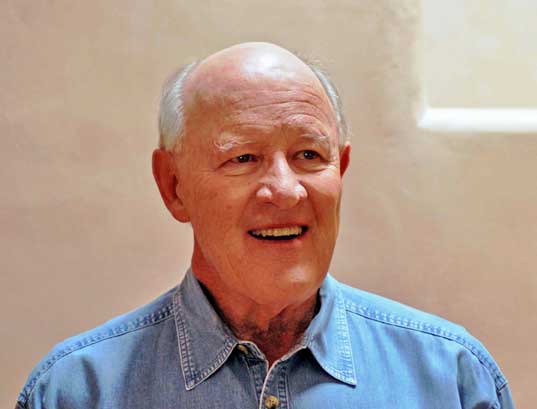 ---
I am an author and a part-time lawyer with a focus on ethics and professional discipline. I teach creative writing and ethics to law students at Arizona State University. Read my bio.
If you have an important story you want told, you can commission me to write it for you. Learn how.
---