We live, write, read, and learn something new every day. But the day the FBI executed a federal search warrant on one of the homes of a former president was a day unlike no other.
NBC's headline said, "Trump Mar-a-Lago Search Warrant, Property Receipt Show Agents Found Trove of Classified Docs."[1]
USA Today invited us to "Read the FBI's Search Warrant For Donald Trump's Mar-a-Lago Property."[2]
Trump, hoping to get ahead of the story called for the "Immediate Release of Mar-a-Lago Search Warrant—Lawyers Won't Oppose DOJ Move."[3]
CNN reported, "FBI Executes Search Warrant at Trump's Mar-a-Lago in Document Investigation."[4]
FactCheck.org checked its facts by screening social media posts to see what was buzzing on the Internet and off the print grid of mainstream media. It reported, "Social Media, Politicians Make Unfounded Claims of Politicized Mar-a-Lago Search."[5]
It should not need saying that this blog is not focused on the legality, politics, or the optics of the "thing." It hit America with a mushrooming cloud of hostility, confusion, speculation, and astonishment. We were all drenched in the media cyclone that engulfed America on August 8, 2022.
What are we to make of the ethics of those good-hearted souls who wrote, scribbled, texted, tweeted, babbled, and slithered in and out of the story without clearly stating what their words meant? If there ever was a national story that begged for clarity, transparency, accountability, and common sense, it was the Mar-a-Lago search warrant.
A search warrant is approved and signed by a judge authorizing a law enforcement officer to conduct a search on a certain person, or a specified place, for criminal evidence. It is the prerequisite of a search, designed to protect individuals' reasonable expectation of privacy against unreasonable governmental physical trespass. The origin of this right is the Fourth Amendment of the U.S. Constitution to protect people from unlawful government searches and seizures.[6] The media barely mentioned the 4th Amendment.
The FBI executes search warrants based on probable cause to believe that evidence of a crime is located in the property designated by a judge in the warrant. Title 18, section 3105 of the United States Code section 3105 says Federal Agents can execute warrants. The FBI's authority to search Mar-a-Lago was assumed rather than explained.
There is a huge difference between search warrants and arrest warrants. Arrest warrants can be served anytime – night or day. If the agents have an arrest warrant for a suspect, they can enter that suspects residence to serve the warrant any time – night or day – as long as they have a reasonable belief that the suspect is home. Search warrants are different. They are generally executed in the daytime; the daytime is defined between 6am and 10pm. No one was arrested at Mar-a-Lago.
                Search warrants have a date and time on the face of the warrant. The FBI executed the search in strict accordance with that date and time. Search warrants must be executed "reasonably." The Mar-a-Lago search was coordinated between FBI agents and Trump's Secret Service detail. No one at Mar-a-Lago was surprised or burdened. The former president was not at Mar-a-Lago by agreement. The warrant was executed by close coordination between his security team and the FBI agents, in advance.
The search at Mar-a-Lago was conducted in strict accordance with a federal judge serving in the United States District Court for the Southern District of Florida in case number 22-MJ-I332-BER. As a result of the search, the government released the warrant, and the property receipt. The receipt confirms that the FBI recovered top secret and classified documents at Mar-a-Lago.
That court gave timely notice of filing redacted documents secured during the search. That filing was made on August 11, 2022, by the United States Attorney in Florida. The documents confirm the nature and the consequence of the search. The FBI searched a specific part of Mar-a-Lago—"45 Office and all storge rooms or other rooms within the premises used or available to be used by FPOUTS and his staff and in which boxes or documents could be stored."[7]
                The documents seized and secured were listed "with specific titles, including an Executive Grant of Clemency re Roger Jason Stone, Jr. and one titled Info re President of France. Other documents included top secret and classified documents."[8] Those documents included some of the most highly classified programs run by the United States. The Washington Post reported that classified documents relating to nuclear weapons were among the items FBI agents sought and found in storage at Mar-a-Lago.[9]
Documents related to nuclear weapons have different classification levels depending on the sensitivity of the information contained. Procedures for declassification of materials are complicated. The president has ultimate declassification authority and may declassify anything at any time, subject to certain provisions of the Atomic Energy Act. The warrant released in the Mar-a-Lago case confirms the FBI was considering violations of the Espionage Act. Without question, removing highly classified documents from a secure government facility is a national security risk.
All reporting and all unanswered questions about possible prosecution are in a suspended state of action pending further investigation. The ethical questions are unlikely to be answered any time soon.
Ethically, the government must comply with basic norms of conduct. Its agents, particularly its lawyers and judges are bound by rules of conduct based on ethics and professionalism. Some ethical standards are aspirational, but many are absolute. The culture of doing the right thing for the right reason is palpable in the DOJ and the FBI. It determines how prosecutors are judged by their colleagues, and how they judge themselves. And it is the culture that the agents, prosecutors, and judges involved in the Mar-a-Lago search live by.
As the investigation moves forward and the danger to the country created by taking highly classified and intensely vital documents related to national security and nuclear weaponry are assessed, moral and ethical norms will serve as guides to further engagement by the DOJ. That's why ethics and morals are part of American law and culture.
---
[1] https://www.nbcnews.com/politics/donald-trump/trump-mar-lago-search-warrant-property-receipt-show-agents-found-trove-rcna42793
[2] https://www.usatoday.com/story/news/politics/2022/08/12/search-warrant-trump-maralago-released
[3] https://thehill.com/homenews/3598033-trump-calls-for-immediate-release-of-mar-a-lago-search-warrant-says-lawyers-wont-oppose-doj-move/
[4] https://www.cnn.com/2022/08/08/politics/mar-a-lago-search-warrant-fbi-donald-trump/index.html
[5] https://www.factcheck.org/2022/08/social-media-politicians-make-unfounded-claims-of-politicized-mar-a-lago-search/
[6] https://www.law.cornell.edu/wex/search_warrant
[7] https://www.npr.org/2022/08/12/1117151056/fbi-collected-multiple-sets-of-classified-documents-from-trumps-mar-a-lago-home
[8] Ibid.
[9] https://theconversation.com/heres-how-government-documents-are-classified-to-keep-sensitive-information-safe-188687.
---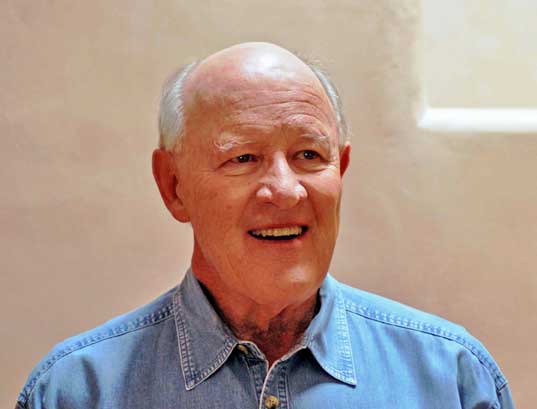 ---
I am an author and a part-time lawyer with a focus on ethics and professional discipline. I teach creative writing and ethics to law students at Arizona State University. Read my bio.
If you have an important story you want told, you can commission me to write it for you. Learn how.
---