Writing about terrorists is all the rage these days, pun intended. Social media posters, texters, and wanna-be influencers use "terrorists" to identify bad, terrible, baby killers, monsters, and run-of-the-mill men, boys, and women who shoot, bomb, kidnap, and maim other men, children, and women everywhere in the world.
Lower-end or newbie reporters writing for lesser-known publications blather on about terrorists as if they were garden-variety killers. Reputable columnists for highly regarded media outlets often get the word, terrorist, right, but occasionally forget themselves by including ordinary thugs, maniacs, gun nuts, and extremists at large as terrorists.
None of those identifying labels is correct. A "terrorist" is a term of art and has an official government-approved definition. "Terrorism Definitions: International terrorism: Violent, criminal acts committed by individuals and/or groups who are inspired by, or associated with, designated foreign terrorist organizations or nations (state-sponsored). Domestic terrorism: Violent, criminal acts committed by individuals and/or groups to further ideological goals stemming from domestic influences, such as those of a political, religious, social, racial, or environmental nature."[1]
In the aftermath of September 11, 2001, President Bush issued Executive Order 13354, and the U.S. Congress passed the "Intelligence Reform and Terrorism Prevention Act (IRTPA) of 2004." It reformed our nation's intelligence enterprise, with a specific focus on intelligence related to terrorism.[2] Their website provides an in-depth look at the history, function, and impact in the effort to protect and secure our nation from terrorist attacks."
Madame Wikipedia, as always, provides context to the word terrorism. "In its broadest sense, it is the use of intentional violence and fear to achieve political or ideological aims. The term is used in this regard primarily to refer to intentional violence during peacetime or in the context of war against non-combatants (mostly civilians and neutral military personnel). The terms "terrorist" and "terrorism" originated during the French Revolution of the late 18th century, but became widely used internationally and gained worldwide attention in the 1970s during the Troubles in Northern Ireland, the Basque conflict, and the Israeli–Palestinian conflict. The increased use of suicide attacks from the 1980s onwards was typified by the 2001 September 11 attacks in the United States."[3]
On October 7, 2023, the world woke up to the latest and arguably greatest terrorist attack by a terrorist group in Israel. This world-stunning attack sent thousands of readers googling and searching for a word somewhat new to most ordinary citizens everywhere: Hamas. Few outside political or military circles knew the word. "Hamas is the Palestinian militant group that has struggled to govern Gaza and remains committed to violently resisting Israel. . . It is not just Palestinians. It is an Islamist militant movement and one of the Palestinian territories' two major political parties. It governs more than two million Palestinians in the Gaza Strip."[4]
So, any writing about Hamas should be done in context. Is Hamas a terrorist organization, or is it a political party? "Dozens of countries have designated Hamas a terrorist organization, though some apply this label only to its military wing. Iran provides it with material and financial support, and Turkey reportedly harbors some of its top leaders."
Hamas has a rival party, Fatah. It dominates the Palestine Liberation Organization and rules in the West Bank. It has renounced violence. The split in Palestinian leadership and Hamas's unwavering hostility toward Israel have diminished prospects for stability in Gaza."[5]
Fatah was formerly known as the Palestinian National Liberation Movement. It was a Palestinian nationalist and social democratic political party. It is the largest faction of the confederated multi-party Palestine Liberation Organization and the second-largest party in the Palestinian Legislative Council. It has had a strong involvement in revolutionary struggle in the past and has maintained several militant groups.[6]
"On October 18, 2023, the U.S. Department of the Treasury, imposed sanctions on ten key Hamas terrorist group members, operatives, and financial facilitators in Gaza and elsewhere including Sudan, Türkiye, Algeria, and Qatar. This action targets members managing assets in a secret Hamas investment portfolio, a Qatar-based financial facilitator with close ties to the Iranian regime, a key Hamas commander, and a Gaza-based virtual currency exchange and its operator. Today's designations are part of a continuous effort by the United States to root out Hamas's sources of revenue in the West Bank and Gaza and across the region and is taken in close coordination with regional partners and allies. To date, Treasury has targeted nearly 1,000 individuals and entities connected to terrorism and terrorist financing by the Iranian regime and its proxies, including Hamas, Hizballah, and other Iran-aligned terrorist groups in the region."[7]
Hamas has an armed wing called the Qassam Brigades. It has been waging an armed resistance against Israeli occupation since its founding in 1992. That was the entity that launched the October 7, 2023, assault on Israeli territory, killing about 1,400 people and taking more than 200 people captive.[8]
Israel's response was immediate and clear. "The initial attack coincided with the Jewish holidays of Sukkot and Simchat Torah, and appeared to have been a complete surprise to the Israelis. Prime Minister Netanyahu convened an emergency gathering of security authorities, and the IDF launched Operation Swords of Iron in the Gaza Strip. In a televised broadcast, Netanyahu said, 'We are at war.' He threatened to 'turn all the places where Hamas is organized and hiding into cities of ruins,' called Gaza 'the city of evil' and urged its residents to leave. Netanyahu and Defense Minister Yoav Gallant conducted security assessments at IDF headquarters in Tel Aviv. Overnight, Israel's Security Cabinet voted to act to bring about the 'destruction of the military and governmental capabilities of Hamas and Palestinian Islamic Jihad.'"[9]
This blog is not "about" the Israel-Hamas war. It is narrowly limited to a search for ethical imperatives that writers should follow when holding forth in any venue on this new war. They are truth, accuracy, and verification. Some elementary questions seem obvious.
Hamas is a complicated structure. It seems to consist of armed militia members, politicians, advocates, spokespersons, elected representatives, and supporters. Some are murderers, some are patriots for their cause, others political actors in one of the two political parties that, more or less, govern the land inside the Gaza Strip.
The nation of Israel is the world's first Jewish state in two millennia. It represents for Jews the restoration of their homeland after the centuries-long Diaspora that followed the demise of the Herodian kingdom in the 1st century. As such, it remains the focus of widespread Jewish immigration.[10]
Wars, clashes, skirmishes, threats, and attacks are commonplace today between Israel and its many enemies. Most are between Israelis and Palestinians. "Key territories of land are divided, but some are claimed by both groups. For instance, they both cite Jerusalem as their capital. Both groups blame each other for terror attacks that kill civilians. While Israel doesn't officially recognize Palestine as a state, more than 135 United Nations member nations do. . . The Two-State Solution . . . Several countries have pushed for more peace agreements in recent years. Many have suggested a two-state solution but acknowledge that Israelis and Palestinians are unlikely to settle on borders.[11]
The Arab Center in Washington D.C. put it this way. "On October 7, 2023, the Islamic Resistance Movement (better known by its Arabic-derived acronym, Hamas) launched a multifaceted surprise attack on Israel that as of this writing has killed more than 900 Israelis and injured at least 2,500 others. The attack has tactically diminished Israel's image as a country possessing military superiority. In what was a colossal failure of Israel's military intelligence, Hamas fighters were able to cross the border between Gaza and Israel seemingly undetected, and to infiltrate dozens of military and civilian sites, including 22 towns and settlements. They were able to destroy military targets and equipment, and to take prisoner as many as 150 Israeli military personnel and civilians."[12]
Given the complexity of the issues and the uncertainty of outcomes—on both sides—good ethical writing should be limited to actual, verifiable truth. It should be specific, not general. It should be fact-based, fact-checked, and not subject to venom or verbosity. And it should offer sources and dependable authority on claims, defenses, and legal accountability. At the very least, we should remember when we write the word that the correct definition of it is "the use of intentional violence and fear to achieve political or ideological aims." Our writing should not terrorize anyone or anything. We're writers, not fellow terrorists.
---
[1] https://www.fbi.gov/investigate/terrorism#:~:text=International%20terrorism%3A%20Violent%
[2] https://www.dni.gov/index.php/nctc-features/2560
[3] https://en.wikipedia.org/wiki/Terrorism
[4] https://www.cfr.org/backgrounder/what-hamas
[5] https://www.cfr.org/backgrounder/what-hamas
[6] https://en.wikipedia.org/wiki/Fatah
[7] https://home.treasury.gov/news/press-releases/jy1816
[8] https://www.aljazeera.com/news/2023/10/26/who-are-qassam-armed-resistance-in-gaza
[9] https://en.wikipedia.org/wiki/2023_Israel%E2%80%93Hamas_war
[10] https://www.britannica.com/place/Israel/History
[11] https://www.history.com/topics/middle-east/history-of-israel#section_9
[12] https://arabcenterdc.org/resource/the-hamas-attack-on-israel-context-analysis-and-potential-repercussions/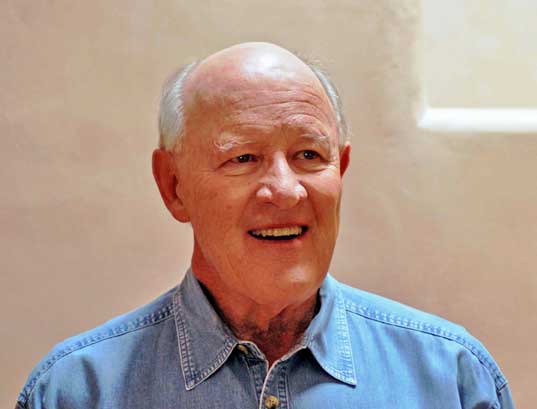 ---
I am an author and a part-time lawyer with a focus on ethics and professional discipline. I teach creative writing and ethics to law students at Arizona State University. Read my bio.
If you have an important story you want told, you can commission me to write it for you. Learn how.
---